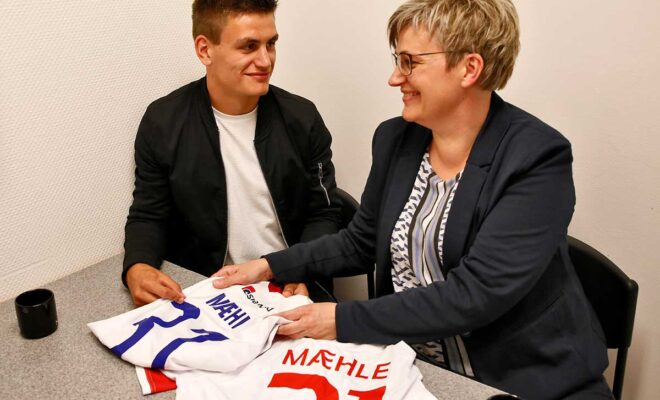 Warning
: array_merge() [
function.array-merge
]: Argument #2 is not an array in
/var/www/xn--stvendsysselfolkeblad-pfc.dk/public_html/wp-content/plugins/nextend-smart-slider3-pro/nextend/library/libraries/assets/assets.php
on line
168
Warning
: Invalid argument supplied for foreach() in
/var/www/xn--stvendsysselfolkeblad-pfc.dk/public_html/wp-content/plugins/nextend-smart-slider3-pro/nextend/library/libraries/assets/assets.php
on line
170
Warning
: array_merge() [
function.array-merge
]: Argument #2 is not an array in
/var/www/xn--stvendsysselfolkeblad-pfc.dk/public_html/wp-content/plugins/nextend-smart-slider3-pro/nextend/library/libraries/assets/assets.php
on line
177
Warning
: Invalid argument supplied for foreach() in
/var/www/xn--stvendsysselfolkeblad-pfc.dk/public_html/wp-content/plugins/nextend-smart-slider3-pro/nextend/library/libraries/assets/assets.php
on line
179
Warning
: array_merge() [
function.array-merge
]: Argument #2 is not an array in
/var/www/xn--stvendsysselfolkeblad-pfc.dk/public_html/wp-content/plugins/nextend-smart-slider3-pro/nextend/library/libraries/assets/assets.php
on line
187
Warning
: array_merge() [
function.array-merge
]: Argument #2 is not an array in
/var/www/xn--stvendsysselfolkeblad-pfc.dk/public_html/wp-content/plugins/nextend-smart-slider3-pro/nextend/library/libraries/assets/assets.php
on line
188
Warning
: array_merge() [
function.array-merge
]: Argument #2 is not an array in
/var/www/xn--stvendsysselfolkeblad-pfc.dk/public_html/wp-content/plugins/nextend-smart-slider3-pro/nextend/library/libraries/assets/assets.php
on line
189
Warning
: array_merge() [
function.array-merge
]: Argument #2 is not an array in
/var/www/xn--stvendsysselfolkeblad-pfc.dk/public_html/wp-content/plugins/nextend-smart-slider3-pro/nextend/library/libraries/assets/assets.php
on line
168
Warning
: Invalid argument supplied for foreach() in
/var/www/xn--stvendsysselfolkeblad-pfc.dk/public_html/wp-content/plugins/nextend-smart-slider3-pro/nextend/library/libraries/assets/assets.php
on line
170
Warning
: array_merge() [
function.array-merge
]: Argument #2 is not an array in
/var/www/xn--stvendsysselfolkeblad-pfc.dk/public_html/wp-content/plugins/nextend-smart-slider3-pro/nextend/library/libraries/assets/assets.php
on line
177
Warning
: Invalid argument supplied for foreach() in
/var/www/xn--stvendsysselfolkeblad-pfc.dk/public_html/wp-content/plugins/nextend-smart-slider3-pro/nextend/library/libraries/assets/assets.php
on line
179
Warning
: array_merge() [
function.array-merge
]: Argument #2 is not an array in
/var/www/xn--stvendsysselfolkeblad-pfc.dk/public_html/wp-content/plugins/nextend-smart-slider3-pro/nextend/library/libraries/assets/assets.php
on line
187
Warning
: array_merge() [
function.array-merge
]: Argument #2 is not an array in
/var/www/xn--stvendsysselfolkeblad-pfc.dk/public_html/wp-content/plugins/nextend-smart-slider3-pro/nextend/library/libraries/assets/assets.php
on line
188
Warning
: array_merge() [
function.array-merge
]: Argument #2 is not an array in
/var/www/xn--stvendsysselfolkeblad-pfc.dk/public_html/wp-content/plugins/nextend-smart-slider3-pro/nextend/library/libraries/assets/assets.php
on line
189
Warning
: array_merge() [
function.array-merge
]: Argument #2 is not an array in
/var/www/xn--stvendsysselfolkeblad-pfc.dk/public_html/wp-content/plugins/nextend-smart-slider3-pro/nextend/library/libraries/assets/assets.php
on line
168
Warning
: Invalid argument supplied for foreach() in
/var/www/xn--stvendsysselfolkeblad-pfc.dk/public_html/wp-content/plugins/nextend-smart-slider3-pro/nextend/library/libraries/assets/assets.php
on line
170
Warning
: array_merge() [
function.array-merge
]: Argument #2 is not an array in
/var/www/xn--stvendsysselfolkeblad-pfc.dk/public_html/wp-content/plugins/nextend-smart-slider3-pro/nextend/library/libraries/assets/assets.php
on line
177
Warning
: Invalid argument supplied for foreach() in
/var/www/xn--stvendsysselfolkeblad-pfc.dk/public_html/wp-content/plugins/nextend-smart-slider3-pro/nextend/library/libraries/assets/assets.php
on line
179
Warning
: array_merge() [
function.array-merge
]: Argument #2 is not an array in
/var/www/xn--stvendsysselfolkeblad-pfc.dk/public_html/wp-content/plugins/nextend-smart-slider3-pro/nextend/library/libraries/assets/assets.php
on line
187
Warning
: array_merge() [
function.array-merge
]: Argument #2 is not an array in
/var/www/xn--stvendsysselfolkeblad-pfc.dk/public_html/wp-content/plugins/nextend-smart-slider3-pro/nextend/library/libraries/assets/assets.php
on line
188
Warning
: array_merge() [
function.array-merge
]: Argument #2 is not an array in
/var/www/xn--stvendsysselfolkeblad-pfc.dk/public_html/wp-content/plugins/nextend-smart-slider3-pro/nextend/library/libraries/assets/assets.php
on line
189
Warning
: array_merge() [
function.array-merge
]: Argument #2 is not an array in
/var/www/xn--stvendsysselfolkeblad-pfc.dk/public_html/wp-content/plugins/nextend-smart-slider3-pro/nextend/library/libraries/assets/assets.php
on line
168
Warning
: Invalid argument supplied for foreach() in
/var/www/xn--stvendsysselfolkeblad-pfc.dk/public_html/wp-content/plugins/nextend-smart-slider3-pro/nextend/library/libraries/assets/assets.php
on line
170
Warning
: array_merge() [
function.array-merge
]: Argument #2 is not an array in
/var/www/xn--stvendsysselfolkeblad-pfc.dk/public_html/wp-content/plugins/nextend-smart-slider3-pro/nextend/library/libraries/assets/assets.php
on line
177
Warning
: Invalid argument supplied for foreach() in
/var/www/xn--stvendsysselfolkeblad-pfc.dk/public_html/wp-content/plugins/nextend-smart-slider3-pro/nextend/library/libraries/assets/assets.php
on line
179
Warning
: array_merge() [
function.array-merge
]: Argument #2 is not an array in
/var/www/xn--stvendsysselfolkeblad-pfc.dk/public_html/wp-content/plugins/nextend-smart-slider3-pro/nextend/library/libraries/assets/assets.php
on line
187
Warning
: array_merge() [
function.array-merge
]: Argument #2 is not an array in
/var/www/xn--stvendsysselfolkeblad-pfc.dk/public_html/wp-content/plugins/nextend-smart-slider3-pro/nextend/library/libraries/assets/assets.php
on line
188
Warning
: array_merge() [
function.array-merge
]: Argument #2 is not an array in
/var/www/xn--stvendsysselfolkeblad-pfc.dk/public_html/wp-content/plugins/nextend-smart-slider3-pro/nextend/library/libraries/assets/assets.php
on line
189
Hvad sker der, når et bysbarn klarer sig godt og lige pludselig bliver et kendt ansigt i medierne? Professionel fodboldspiller Joakim "Joa" Mæhle (20) er på vej til udlandet, og selv om han de sidste fire år har været tilknyttet AaB, så har han hele tiden oplevet stor opbakning fra sin barndomsklub ØVI og Østervrå. På søndag er det tid til at sige farvel og på gensyn inden turen går til Belgien og et helt nyt liv.
Der har de seneste måneder været sagt og skrevet meget i de lokale og landets medier om Joakim Mæhle og hans vej fra ungdomsfodboldspiller i Østervrå til AaB's Superliga – og nu videre til den belgisk fodboldklub KRC Genk. Hvad sker der hjemme i den lokale barndomsklub, når et af bysbørnene skiller sig ud og tilmed bliver et kendt ansigt i medierne? Avisen har taget en snak med hovedpersonen og hans forældre samt en af dem, der har troet på Joakims talent hele vejen, Karsten Høyrup.
Drengedrøm
Joakim, har som så mange andre drenge, haft en drøm om at blive professionel fodboldspiller. Drømmen blev en realitet for et år siden med en fuldtidskontrakt i AaB, men vejen dertil har ikke været uden bump. – Jeg har ikke været det mest åbenlyse talent i AaB, så det har været hårdt arbejde, lyder det ærligt fra Joakim. Jeg har måttet kæmpe mig til en plads, samtidig med jeg i perioder har haft længerevarende skader.
Forældrene, Anne-Mette og Ole har hele vejen været den faste base, som har sørget for at rammerne omkring tøjvask, transport til og fra AaB har været på plads. De er stolte og glade over det, som Joakim har opnået, og synes præcis som andre forældre, at det er fantastisk, når ens børns drømme bliver til virkelighed. – Vi har den opfattelse, at selv om vores børn, som små, har en drøm, som for os synes urealistisk, så er det vores opgave, at bakke dem op, lyder det fra et par forældre, der sammen et to andre forældrepar, har pendlet adskillige kilometer til og fra AaB, når de unge mennesker først tre gange og senere fire gange om ugen skulle stille til træning.
– Vi valgte derfor at Joakim kom i 9. klasse på Aabybro Efterskole, som sørgede for transport til og fra træning i AaB, fortæller mor Anne-Mette. Efter 9. klasse flyttede Joakim på college i Aalborg, hvor han sideløbende med fodbolden brugte de næste tre år på at blive student på STX.
Lokal opbakning
– Det betød jo fire år væk fra de vante omgivelser men ikke mindst også afkald på sociale aktiviteter sammen med kammeraterne her fra byen, og det var virkelig noget der bekymrede os forældre, forklarer Anne-Mette. En bekymring som vi i dag kan se, vi har haft helt uden grund, for selvom Joakim mange gange har valgt fodbolden på bekostning af sine kammerater – så har de formået at holde ved ham, hvilket både Joakim og vi sætter stor pris på, forsikrer Anne-Mette og fortsætter. I de år fra Joakim spillede ungdomsfodbold i Østervrå til nu, har der altid været en positiv interesse omkring hans fodbold. Joakims kammerater, de frivillige fodboldtrænere, tilskuerne på Østervrå Stadion, venner og bekendte, Karsten hos Høyrup og mange, mange flere – har altid spurgt til Joakims fodbold, og vi har aldrig på noget tidspunkt oplevet janteloven. Som turneringen skred frem, og som Joakim fik mere og mere spilletid, oplevede vi den stadig større og større positive interesse, og vi er meget overvældede og rørte over den opbakning, der er fra Østervrås lokale fodboldklub og fra byen i det hele taget.
Et kæmpe banner
To af dem, der har fulgt Joakim, er Karsten Høyrup og Morten Ørum. Måske har de forudset Joakims kommende succes, for de var også de første til at købe hver sin trøje med Mæhle og spillernummer 31 på ryggen, også selv om det ikke lå lige for, at deres idol havde udsigt til særligt meget spilletid. Hvad får så et par voksne mænd til at investerer i en ukendt fodboldspiller. – Jeg har det sådan, at når der er nogle her i vores lokalsamfund gør det godt, og sætter vores by på landkortet, så skal de også mærke den lokale opbakning, forklarer Karsten. Det var også ham, der sammen med Morten, fik en pludselig indskydelse, og i al hemmelighed fik kreeret et stort afskedsbanner, som en passende hyldest til Joakim, når hans skulle spille sin sidste kamp for AaB. – Vi synes, at det ville være en passende hyldest til vores lokale dreng, som har gjort det rigtig flot i AaB på rekordtid. Som Morten og jeg blev enige om; "Store præstationer fortjener store bannere" fortæller Karsten Høyrup. Det var en rørt Joakim, der efter kampen var forbi Weber Tribunen for at takke gutterne fra Østervrå for opbakningen. Joakim har nu fået banneret, så tiden må vise om det evt. kommer med til Belgien som et minde om Østervrå og opbakningen derfra. At banneret så tilmed fik "spilletid" foran TV3 Sports kameraer i deres live-sending, det har de to kreatører ikke spor imod.
Away-Team
En gruppe unge fra Østervrå har fulgt Joakim og AaB både på udebane og hjemmebane. Joa – som hans kælenavn er, har selvfølgelig haft stor opbakning fra sine to brødre, men derudover er der mange venner og klubkammerater fra Østervrå, der har taget vejen til bl.a. Silkeborg, Århus, Horsens og selvfølgelig Aalborg. Til sammen kalder de sig Away-Team, og i Østervrås bybillede ses også flere og flere iført trøjer med Mæhle på ryggen.
Farvel og på gensyn!
Joakim har hele tiden holdt fast i barndomsklubben, og kommer så ofte han kan på Østervrå Stadion. – Det er her jeg har fået min fodboldopvækst, og det arbejde, der er blevet gjort gennem tiden, har haft stor betydning for, hvad jeg indtil videre har opnået, mener Joakim. Nu er han på vej mod nye mål i Belgien, men inden han rejser, den 20. juni, kan han lige nå at få sæsonens sidste hjemmekamp for herrer serie 2 på Østervrå Stadion med. – Jeg håber, at rigtig mange spillere, tilskuere, frivillige trænere m.v. vil komme på stadion den dag – og som en anerkendelse af det store arbejde de gør, og som tak for alles støtte og opbakning, så lover jeg, at der er en øl/vand og en pølse til alle, der kigger forbi, slutter Joa.
ÅB